EDITORIAL CONTACT INFORMATIONS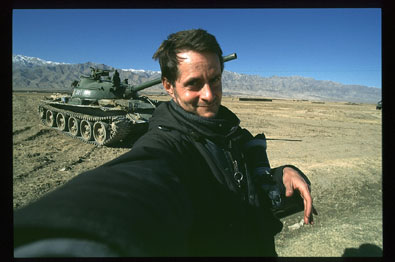 20003 Afghanistan, frontline south of Charikar, 1996
If You are interested in my pictures for editorial purposes - whatsoever - do not hesitate to contact me at the phone/fax numbers below.
Please be aware that it was impossible to publish online ALL my reportages, and even my on-line portfolios are all but exhaustively exploited. So, whatever Your needs, just let me know.
I' m also truly assignment-compliant :-)
If You're planning a die-hard, risky reportage in troubled countries, please feel encouraged to contact me.

THIS WHOLE SITE IS AVAILABLE ALSO ON CD-ROM, TO ALLOW YOU TO BROWSE MORE THAN 2400 PICTURE STRAIGHT FROM YOUR COMPUTER, THE QUICK AND EASY WAY.
THE CD-ROM IS FREELY AVAILABLE, UPON REQUEST, FOR EDITORIAL EVALUATION PURPOSES.

Thank You for Your visit and enjoy Your browsing!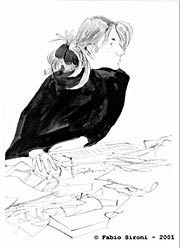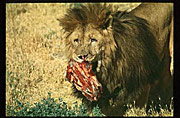 Farewell, good ol' Marjan...
The lone king of Kabul zoo succumbs to his age at 48, after surviving years and years of deprivations and symbolizing to kabulis the spirit of resiliency itself

---
Well.....that's sad news, indeed. To my eyes, Marjan symbolized hope. However, in thinking about that dear old lion's death I choose to believe that when he heard the swoosh of kites flying over Kabul, heard the roars from the football stadium, experienced the renewed sounds of music in the air and heard the click-click of chess pieces being moved around chessboards....well, the old guy knew that there was plenty of hope around and it was okay for him to let go and fly off, amid kite strings, to wherever it is the spirits of animals go.
Peace to you Marjan and peace to Afghanistan.
[Diana Smith, via the Internet]