UCK/UCPMB, THE FIGHT IS NOT OVER VOL. [ 1 ] [ 2 ]
GO TO UNEDITED PICTURES > > > [ 1 ] [ 2 ]
All these pictures come from a March 2001 stay in south Kosovo, along the border with Macedonia, and in Presevo Valley, soon before Serb Military were allowed - under KFOR sponsored agreement - to be back into GSZ (Ground Safety Zone, the 5 x 40 Kms. demilitarized border strip between Kosovo and Serbia).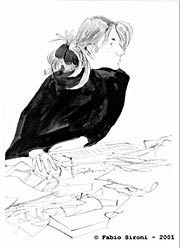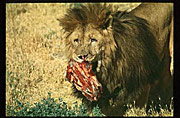 Farewell, good ol' Marjan...
The lone king of Kabul zoo succumbs to his age at 48, after surviving years and years of deprivations and symbolizing to kabulis the spirit of resiliency itself

---
Well.....that's sad news, indeed. To my eyes, Marjan symbolized hope. However, in thinking about that dear old lion's death I choose to believe that when he heard the swoosh of kites flying over Kabul, heard the roars from the football stadium, experienced the renewed sounds of music in the air and heard the click-click of chess pieces being moved around chessboards....well, the old guy knew that there was plenty of hope around and it was okay for him to let go and fly off, amid kite strings, to wherever it is the spirits of animals go.
Peace to you Marjan and peace to Afghanistan.
[Diana Smith, via the Internet]