AFGHANISTAN, ON THE FRONTLINE
SEE ALSO
NORTHERN ALLIANCE
AND
ROCKET LAUNCHER AT WORK
These picture come from a stay on the frontline in Awar Soy. This location, facing Taloqan area, which had at that time (end of September 2000) just fallen to the Taleban troops, heavily supported by Pakistani "advisors" and volunteers from different islamic countries. Awar Soy, as well, fell to the Taleban on September 20, at 00.30 AM. This would be sort of a pictorial cronicle of these last hours in Awar Soy. You may want to check out also Rocket Launcher at Work.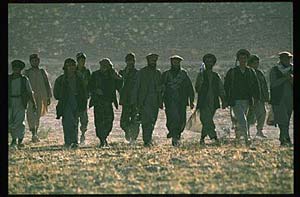 460914 Mujaheddin coming back to their base late in the afternoon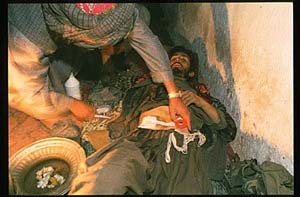 461022 One of the wounded from the decisive offensive gets first aid in the rear base, just a few kilometers behind the frontline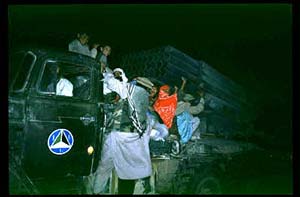 461087 During the last night, many civilians joined with the retreating fighters. This rocket launcher was loaded with women and children, a grotesque icon of life and death at a time. In the darkness of the shore of Kotcha river, before crossing, I was able to take just this poor picture.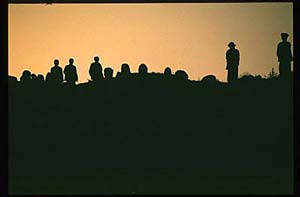 460982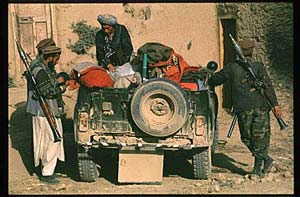 460964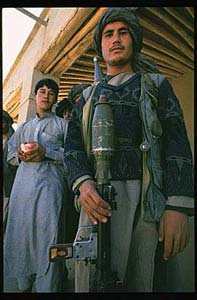 460939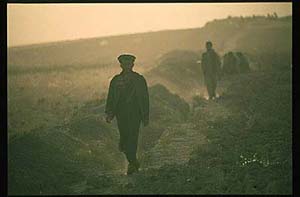 460978 The trench dug by mujaheddin at the very front of the battle line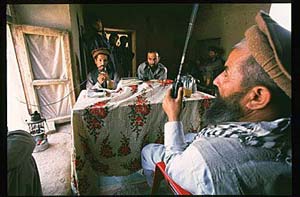 461080 The radio room, where report from different patrol and locations are collected and possibly re-directed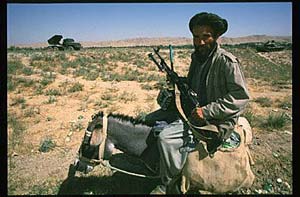 460942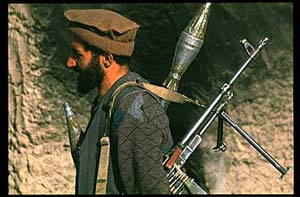 460965 Somehow armed, uh?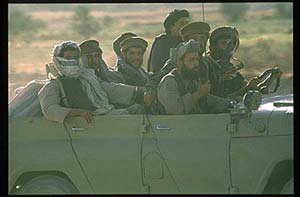 461092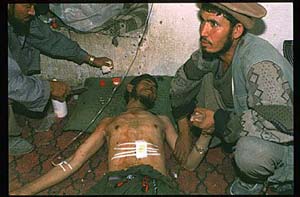 461085 Another wounded in the first aid post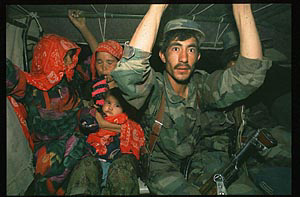 461257 During the retreat, I felt compelled to ask my driver to give a hitch to this family (You cannnot see the head of family who is hanging out of the vehicle). The baby stood totally silent during the whole 40 minutes trip back to the safety of the Kotcha river. The Taleban stopped thir offensive in Kwaja Haggar, from where they were dislodged few weeks later.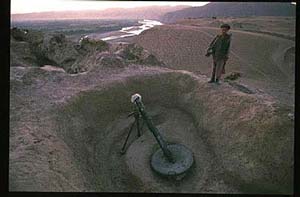 460881 Mujaheddin post on Hai Khanoun heights, over Kokcha river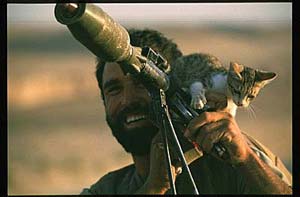 460979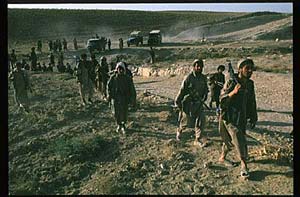 460932 Mujaheddins heading to the frontline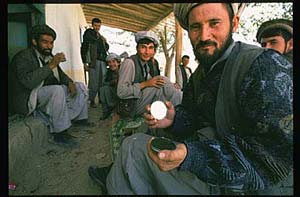 460955 Several fighters get some support from this vegetal powder which they chew for a long time. Far from providing any kind of drug-like effect, by my experience it's nothing but disgusting. Bleah!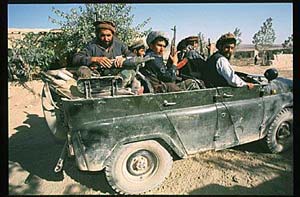 460930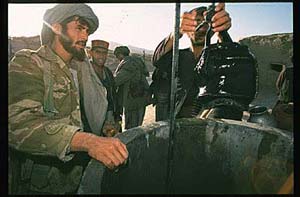 460975 Collecting fresh water from a pit in Awar Soy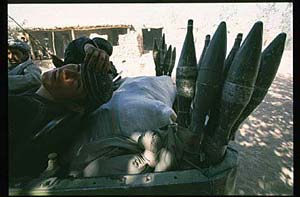 460953 A bunch of rocket-mounted grenades for RPG-7 launcher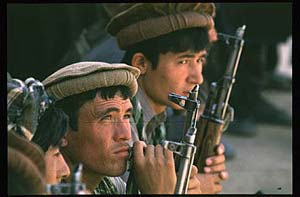 460948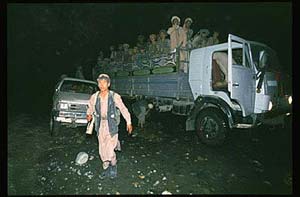 461030 Retreating civilians on Kotcha river, in the night of September 20, 2000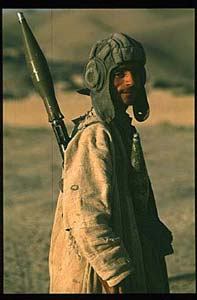 460968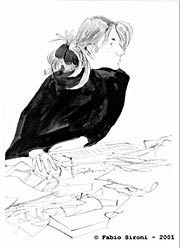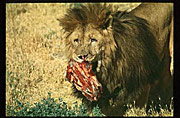 Farewell, good ol' Marjan...
The lone king of Kabul zoo succumbs to his age at 48, after surviving years and years of deprivations and symbolizing to kabulis the spirit of resiliency itself

---
Well.....that's sad news, indeed. To my eyes, Marjan symbolized hope. However, in thinking about that dear old lion's death I choose to believe that when he heard the swoosh of kites flying over Kabul, heard the roars from the football stadium, experienced the renewed sounds of music in the air and heard the click-click of chess pieces being moved around chessboards....well, the old guy knew that there was plenty of hope around and it was okay for him to let go and fly off, amid kite strings, to wherever it is the spirits of animals go.
Peace to you Marjan and peace to Afghanistan.
[Diana Smith, via the Internet]