JUDGE LUISE ARBOUR, HAGUE INTERNATIONAL COURT FOR WAR CRIMES' SPECIAL PROSECUTOR


I met Mrs. Arbour, Canadian Judge and Special Prosecutor from Hague International Court for War Crimes in April 1998, during a quick inspection she run on an alleged mass grave site near Novi Zvornik. Here many Bosnian civilians could possibly have been slain by Serbian paramilitary, and corpses inhumed or, according to local sources, melted in the neighbouring aluminium factory. Mrs. Arbour - escorted by U.S. Army officers from the IFOR contingent - was greeted on the spot by Mr. Andrea Angeli, IPTF (International Transition Police Force) officer and a bunch of journalists including a CNN crew with Mrs. Christian Amanpour.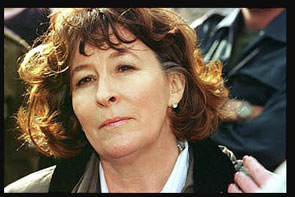 43238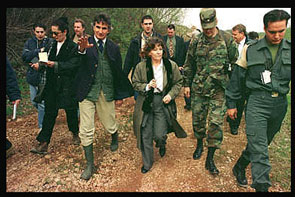 43235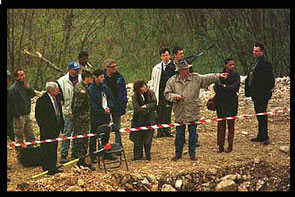 43223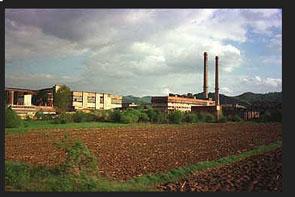 43226
Novi Zvornik Aluminium Factory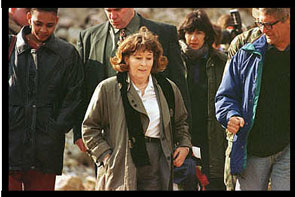 43236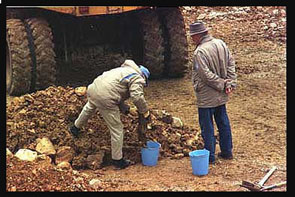 43233
Moat of rescue work was performed by forensic teams from "Physicians For Human Rights".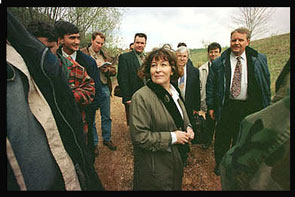 43234


43239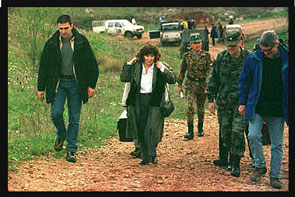 43221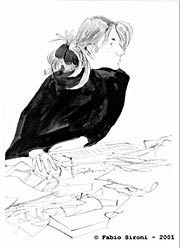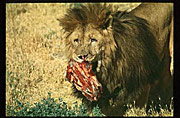 Farewell, good ol' Marjan...
The lone king of Kabul zoo succumbs to his age at 48, after surviving years and years of deprivations and symbolizing to kabulis the spirit of resiliency itself

---
Well.....that's sad news, indeed. To my eyes, Marjan symbolized hope. However, in thinking about that dear old lion's death I choose to believe that when he heard the swoosh of kites flying over Kabul, heard the roars from the football stadium, experienced the renewed sounds of music in the air and heard the click-click of chess pieces being moved around chessboards....well, the old guy knew that there was plenty of hope around and it was okay for him to let go and fly off, amid kite strings, to wherever it is the spirits of animals go.
Peace to you Marjan and peace to Afghanistan.
[Diana Smith, via the Internet]