ITALIAN ARMY OFFICER NICOLA SGHERZI,
LOCAL HERO IN SARAJEVO

Sarajevo, March 1996. In a few days, as from Dayton Agreement, the ethnic Serbian population shall surrender all urban areas occupied from Bosnian Muslims at the beginning of this 4-years war. This is mostly true in districts as Vogosca and Grbavica. A thick layer of snow whitens Sarajevo, where 20000+ (IFOR - Implementation Force) military are enforcing the Dayton agreement.
A few hundred meters away from the Grbavica Bridge checkpoint, guarded by italian military, a 67 years old woman, Mrs. Stanica Stajic, is heading to her house, while crossing a snow-covered playground.
A blast, some yelling, and a small crowd starts gathering at the playgroud. Mrs. Stajic lays down, half-inconscient. She has just stepped over an antipersonnel mine. First to intervene, the Italian from the checkpoint. in a few minutes, by chance, passes by a military vehicle from BOE (italian army unexploded ordnance specialists). Marshall Nicola Sgherzi sees in a minute the only thing to do. In front of a praying crowd he starts walking on the snow-covered playgroung, stepping the same footsteps from Mrs. Stajic. It's a long walk, about 100 meters. He joins Mrs. Stajic, takes her on his arms and walks back by those same footsteps. The last step out of the playground is greeted by a standing ovation. Mrs. Stajic is ferried away onboard an italian ambulance, to the italian military hospital, where she's taken care by MD Lieut. Col. Bramati and his staff. After a couple of days, once she's undergone surgical intervention, she will be hospitalized in Kosovo Hospital, Sarajevo. Fortunately, she did suffer minor wounds and today Mrs. Stajic can stand and walk on both her legs. Maresciallo Nicola Sgherzi, whom the fate sent out that day to the best convenience of Mrs. Stajic, is, yet 3 years later, highly rewarded for his fearlessness in the minds and hearth of numberless people in Sarajevo. He is currently working on mines/unexploded ordnance in Kosovo.


43076 Marshall Nicola Sgherzi in Sarajevo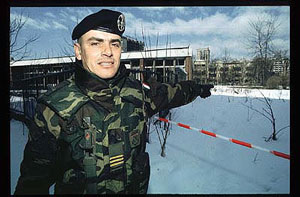 43006 Showing us the spot of Mrs. Stajic salvage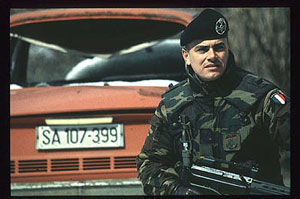 43080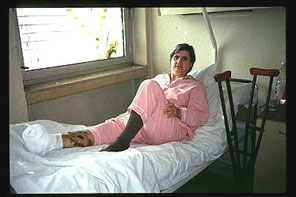 43241 Mrs. Stanica Stajic, here in Kosovo hospital, Sarajevo, after she underwent surgery onher wounded leg in italian military hospital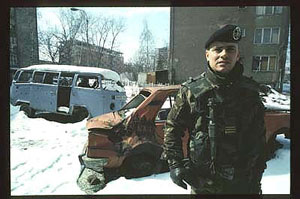 43261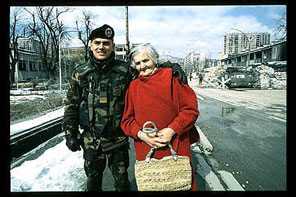 43240 Marshall Sgherzi greeted by one of his fans, at Grbavica checkpoint in Sarajevo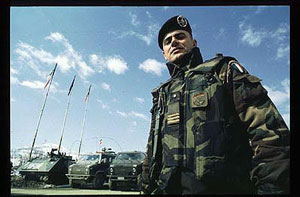 43083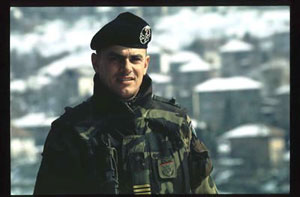 43082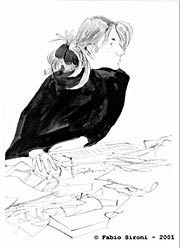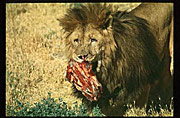 Farewell, good ol' Marjan...
The lone king of Kabul zoo succumbs to his age at 48, after surviving years and years of deprivations and symbolizing to kabulis the spirit of resiliency itself

---
Well.....that's sad news, indeed. To my eyes, Marjan symbolized hope. However, in thinking about that dear old lion's death I choose to believe that when he heard the swoosh of kites flying over Kabul, heard the roars from the football stadium, experienced the renewed sounds of music in the air and heard the click-click of chess pieces being moved around chessboards....well, the old guy knew that there was plenty of hope around and it was okay for him to let go and fly off, amid kite strings, to wherever it is the spirits of animals go.
Peace to you Marjan and peace to Afghanistan.
[Diana Smith, via the Internet]