BODY BUILDING CLUBS IN KABUL 1995-1996


In Summer '95, Kabul was not such a bad place to live. At least, not for bodybuilders or for fitness-aware people in general. Several Body Building Clubs were opened in town, and all of them gathered pretty many young men, mostly during rush hours. I visited two of them, late in the afternoon, and I found both of them more crowdy than my pictures can show. Well, used as we are to heavily chromed machines, soft music, thick carpets and shining weight-bars, those poster from Silvester Stallone/Rocky or Lou Ferrigno/Incredible Hulk hanging from the walls, or those weights made out of soviet armored cars gears welded together will make us smile. For sure, the guys in my pictures were enjoying a big fun.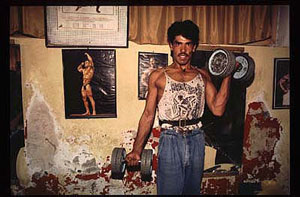 460114 Notice weight bars made out of shift gears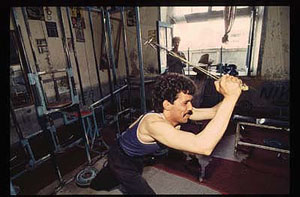 460115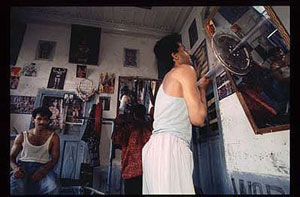 460202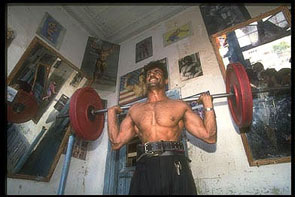 460113 Although different from ours, and very naive by comparison, these clubs in Kabul were affording customers a lot of fun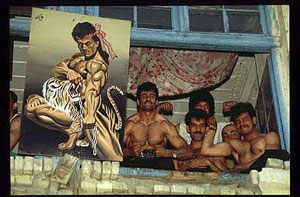 460497 These guys were truly glad to pose for me around the billboard at the first floor of the building along Kabul river

I was back in Kabul in November 1996, and I went to visit my friend the owner of the body building club. He had been forced to remove the colorful billboard hanging out on the street and was practicing himself, together - hard to believe - with one of the customers I had mzt more than one year before. It was something I couldn't resist. I had to take that same picture, once again. The "click" of my camera sounded like a rifle shoot bouncing between the spoiled walls of a desert club which didn't exist any longer. There are many ways a town can die.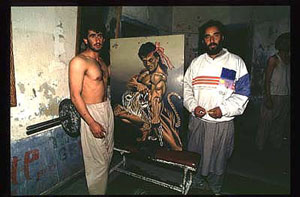 460639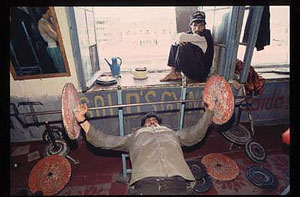 460203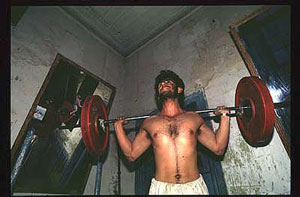 460638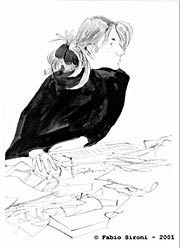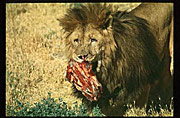 Farewell, good ol' Marjan...
The lone king of Kabul zoo succumbs to his age at 48, after surviving years and years of deprivations and symbolizing to kabulis the spirit of resiliency itself

---
Well.....that's sad news, indeed. To my eyes, Marjan symbolized hope. However, in thinking about that dear old lion's death I choose to believe that when he heard the swoosh of kites flying over Kabul, heard the roars from the football stadium, experienced the renewed sounds of music in the air and heard the click-click of chess pieces being moved around chessboards....well, the old guy knew that there was plenty of hope around and it was okay for him to let go and fly off, amid kite strings, to wherever it is the spirits of animals go.
Peace to you Marjan and peace to Afghanistan.
[Diana Smith, via the Internet]