RWANDA, VIRUNGA VOLCANOES NATIONAL PARK
The "Volcanoes National Park" in Rwanda spreads over a wide region between Uganda, Congo and Rwanda. Here, just under five inactive Rwandan volcanoes, somehow hide the last remaining 300+ gorillas, the shy and peaceful african King Kong. After the Rwandan side of the Park and the whole Ruhengeri district has become increasingly unsafe for tourists, due to frequent raids by the Interhamwe huto militias, and the Congolese region being in total chaos, the best option to visit gorillas may be picked on the Ugandese side of the Park. Starting from the tiny Mgahinga Park, right under Mgahinga and Muhabura volcanoes' peaks, and after a couple hours walk through the misty forest with an escort armed with an assault rifle - mostly to frighten Zebus, the truly worst encounter You may have on these hills - if You are lucky enough, You can eventually get in sight with a Gorilla family, whose composition may vary widely in number.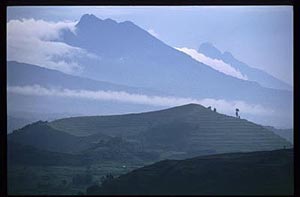 50036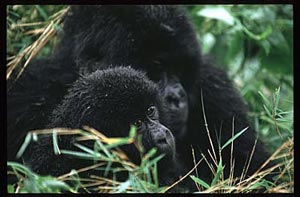 50285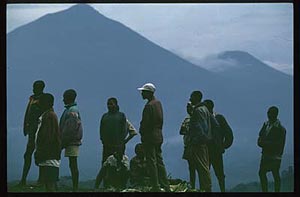 50303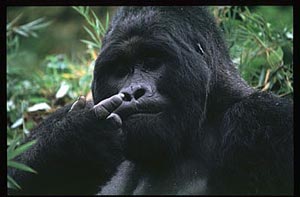 50292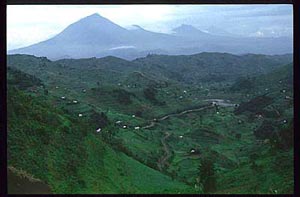 50264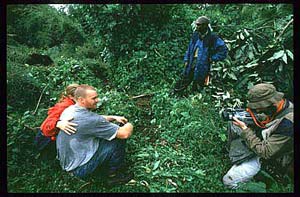 50299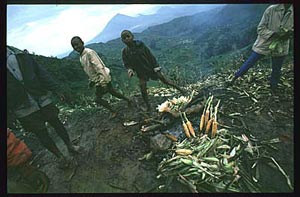 50304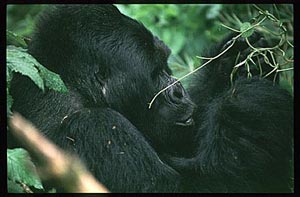 50301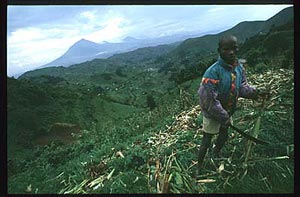 50305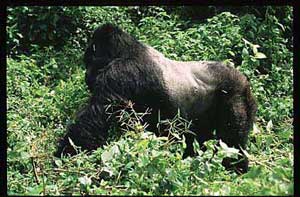 50289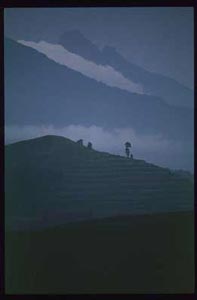 50261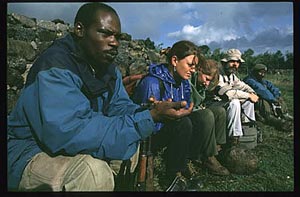 50302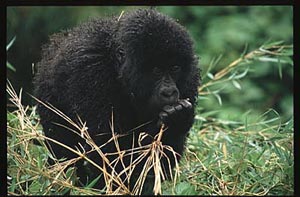 50296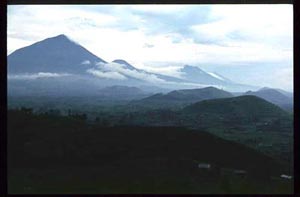 50263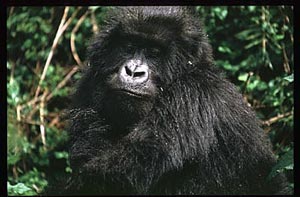 50290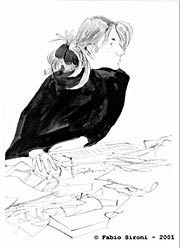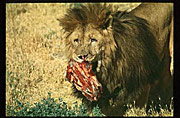 Farewell, good ol' Marjan...
The lone king of Kabul zoo succumbs to his age at 48, after surviving years and years of deprivations and symbolizing to kabulis the spirit of resiliency itself

---
Well.....that's sad news, indeed. To my eyes, Marjan symbolized hope. However, in thinking about that dear old lion's death I choose to believe that when he heard the swoosh of kites flying over Kabul, heard the roars from the football stadium, experienced the renewed sounds of music in the air and heard the click-click of chess pieces being moved around chessboards....well, the old guy knew that there was plenty of hope around and it was okay for him to let go and fly off, amid kite strings, to wherever it is the spirits of animals go.
Peace to you Marjan and peace to Afghanistan.
[Diana Smith, via the Internet]