NEW YORK, NEW YORK!
Tribute to
a defaced city


FAREWELL MARJAN...
Marjan, the one-eyed lone
lion is no longer the king of
Kabul zoo
PICTURES from the grenade attack!
SIERRA LEONE, TALES OF HORROR [ 1 ] [ 2 ]


In Sierra Leone, civilian population has been deliberately targeted according to precise routines. Beside being spoiled of their belongings, while seeing their homes torched, their sons abducted and their daughters slained or gang-raped, besides all this, people in Sierra Leone, and mostly so in the countryside where less effective was doomed to be ECOMOG armed intervention, have been the victims of a coldly studied and cold-bloodily executed terror campaign running on the cutting edge of rebels' deadly machetes. Thousand and thousand of people have been mutilated upon an ever-changing schema, whose only fixed goal was to maim and spread terror, remind at the same time peaceful Sierra Leoneans peasants that their supporting the elected government would never pay back. Many of them have seen their limbs chopped off while been derisorily warned never to go vote again in their life or put a cast in a ballot again. Women and children haven't been spared, neither have elderly. Even educated Freetown residents, all but safe, first-hand experienced this same horror for a few, never-to-be-forgotten days in January 1999, when militias from RUF (Revolutionary United Front) together with then-allies AFRC, led by Jean Paul Koromah, fought their way into the suburbs of Freetown, before being repulsed by Nigeria-led ECOMOG contingent.
This is a painfully-late tribute to these people, whom I found, all of them, struggling to live with wonderful, renewed dignity. Once again Western countries have acknowledged this largely-preventable and yet typical African Grand Guignol with liable delay. Let alone intervene...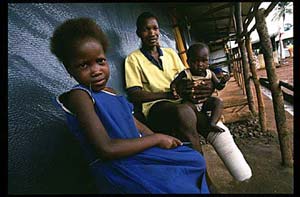 56466 Sari Koromah, 45 (Bunbuna, 1998)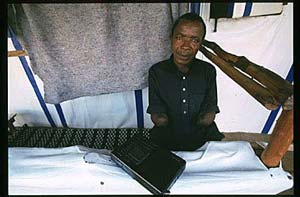 56458 Tommy Fodey, 47 (Freetown, January 1999)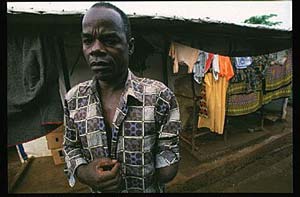 56459 Edward Conteh, 52 (Freetown, January 1999)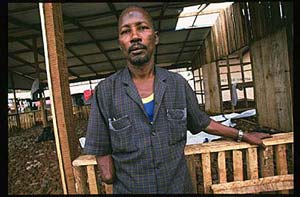 56465 Aruna Bah, 45 (Freetown, January 1999)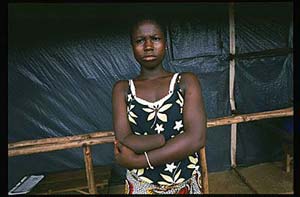 56472 Adam Bangura, 24 (Port Loko, 1998)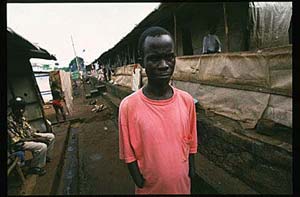 56477 Ballah Chichi, 60 (Kabbala, 1998)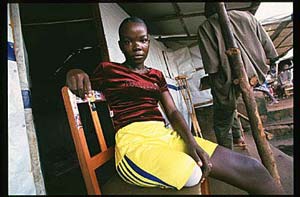 56478 Zeinab Fornah, 17 (Lungi, 1998)


56475 Mohammed Bah, 51 (Kissy, January 18, 1999)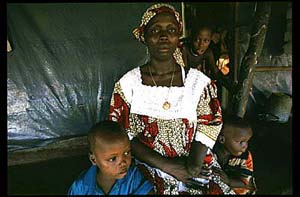 56484 Kasatsu Koromah, 42 (Kono, May 1998)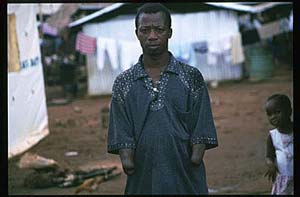 56470 Tamba Gaudian, 42 (April 8, 1998)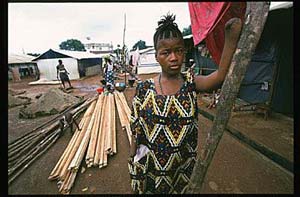 56467 Maria Camara, 15 (Port Loko, February 6, 1999)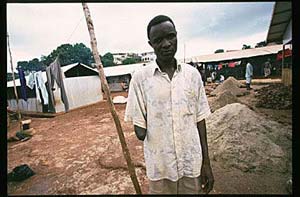 56463 Shaku Conteh, 36 (Kabbala, April 1998)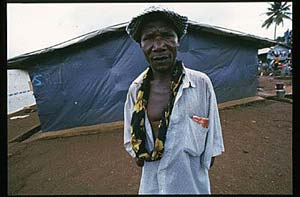 56471Amadou Bangura, 55 (Masimba, Port Loko district, 1997)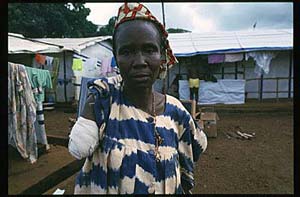 56469 Aminaza Mazari, 46 (Freetown, February 1999)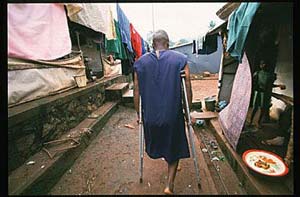 56487 Mohammed Bah, 20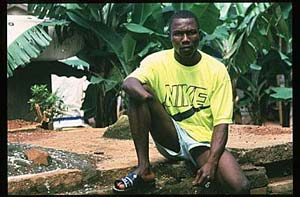 56482 Lamin Kamara, 32 (Lanagura district, April 1998)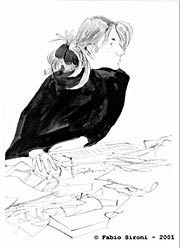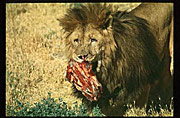 Farewell, good ol' Marjan...
The lone king of Kabul zoo succumbs to his age at 48, after surviving years and years of deprivations and symbolizing to kabulis the spirit of resiliency itself

---
Well.....that's sad news, indeed. To my eyes, Marjan symbolized hope. However, in thinking about that dear old lion's death I choose to believe that when he heard the swoosh of kites flying over Kabul, heard the roars from the football stadium, experienced the renewed sounds of music in the air and heard the click-click of chess pieces being moved around chessboards....well, the old guy knew that there was plenty of hope around and it was okay for him to let go and fly off, amid kite strings, to wherever it is the spirits of animals go.
Peace to you Marjan and peace to Afghanistan.
[Diana Smith, via the Internet]