TRAVELMATES - COMPAGNI DI VIAGGIO
Andrea Nicastro (journalist, Corriere della Sera)
STORIES by Andrea Nicastro (Afghanistan 2001)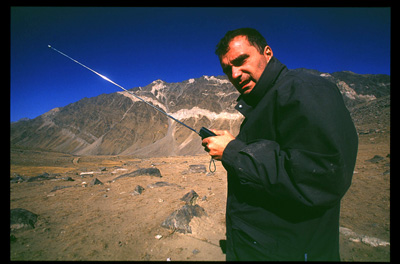 461532 Hindu Kush range, Afghanistan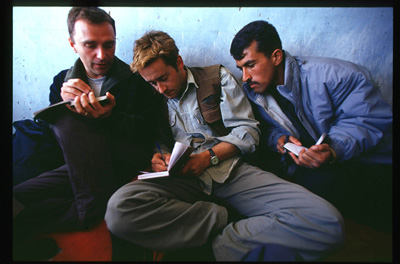 461582 Jabal Seraj, Afghanistan, with colleague Justin Wiggins and translator Mustafa (right)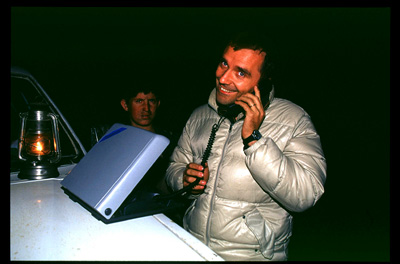 461530 Feizabad, Afghanistan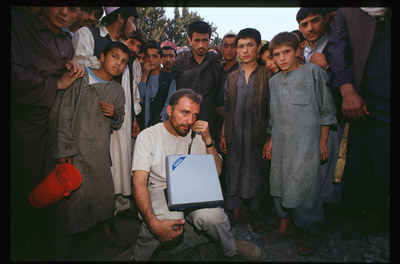 461616 Keshem, Afghanistan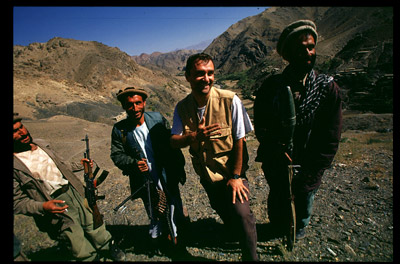 461602 Ghorband valley, Afghanistan


461532 Ndrema pass, Afghanistan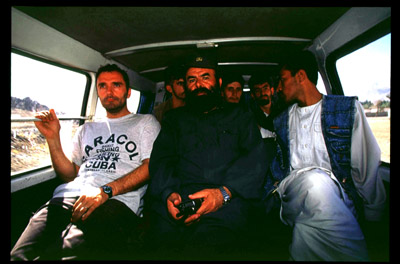 461605 On the way to Ndrnema pass, Kapisa province, Afghanistan, trying to reach escapees from Kabul. Center, a local commander escorting us, right, our translator Mustafa.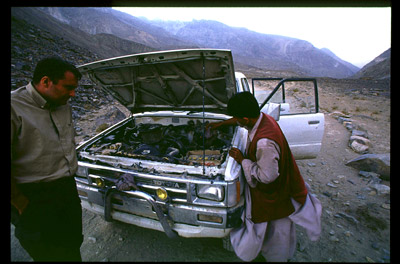 461610 Along the trip from Feizabad to Panshir valley, Afghanistan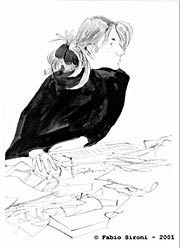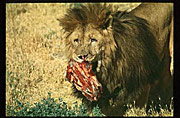 Farewell, good ol' Marjan...
The lone king of Kabul zoo succumbs to his age at 48, after surviving years and years of deprivations and symbolizing to kabulis the spirit of resiliency itself

---
Well.....that's sad news, indeed. To my eyes, Marjan symbolized hope. However, in thinking about that dear old lion's death I choose to believe that when he heard the swoosh of kites flying over Kabul, heard the roars from the football stadium, experienced the renewed sounds of music in the air and heard the click-click of chess pieces being moved around chessboards....well, the old guy knew that there was plenty of hope around and it was okay for him to let go and fly off, amid kite strings, to wherever it is the spirits of animals go.
Peace to you Marjan and peace to Afghanistan.
[Diana Smith, via the Internet]