SARAJEVO, MON AMOUR [ 1 ] [ 2 ] [ 3 ] [ 4 ]


This is my humblest homage to the people of Sarajevo, who have endured, during what was to become the longest siege in mankind's modern history, such sufferings I could hardly tell and I could share, stay after stay in the Bosnian capital, only in ludicrous amount. My strongest hope is the viewer won't forget 10,615 dead - 1615 children amongst them - and more than 50,000 wounded people.
The siege of Sarajevo lasted from April 5, 1992, to February 26, 1996, that is 1395 days.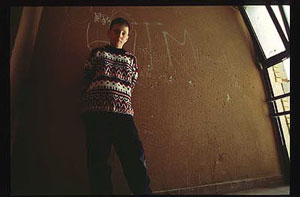 43003 1996, Dobrinja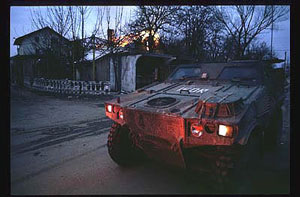 43098 March 1996, a French armoured vehicle stands by in Ilidza district, while serbian set afire occupied houses, before handing them back to bosnian owners, under Dayton's agreement dictate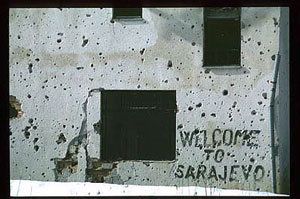 43269 This sort of graffiti welcomed visitors entering the city through the Mount Igman road, or, in easier times, through the re-activated airport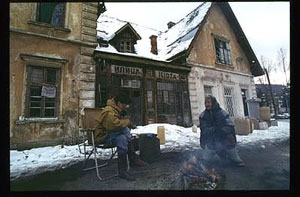 43345 Gas station Ilidza district (canisters)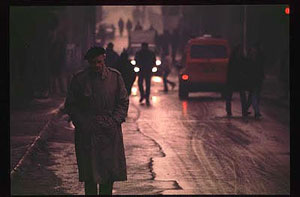 43095 Winter 1994, sunset in downtown Sarajevo


43283 Beggar with son in Mis Irbina ( downtown Sarajevo)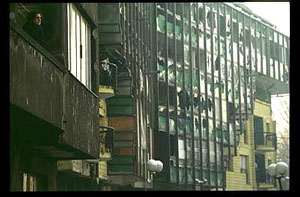 43290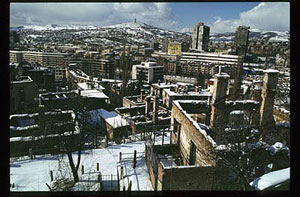 43340 Winter view from the ancient fort on Vratnik hill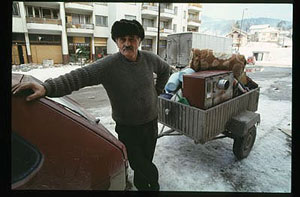 43324 March 12, 1996 This gentleman, an ethnic serb, was going to leave the house he occupied in Ilidza district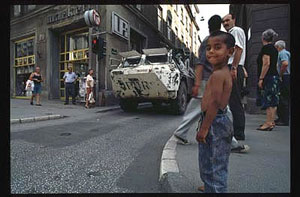 43166 Summer 1996, Marsala Tita avenue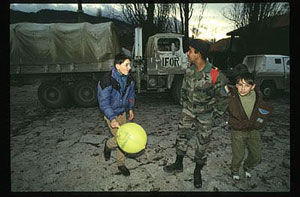 43288 French Army peacekeeper in Bascarsija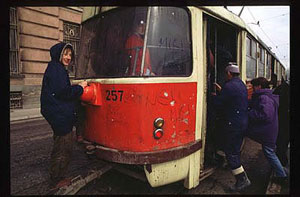 43147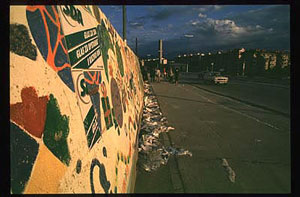 43305 Dobrinja, September 1996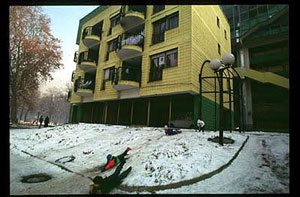 43311 Winter 1994 Children playing sled in Obala Periske Comune, along the Miljacka river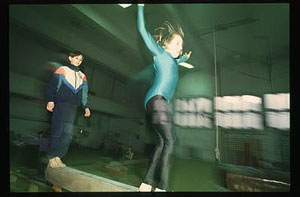 43332 Junior Bosnian National Gymnastique Team during practices. A distinctive trait for Srajevans in general was their sticking to normal recreational activities as attending theaters or concerts - whenever possible - during the whole war, as if to mean that life goes on, no matters what else happens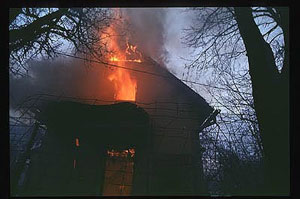 43268 Grabavica, March 1996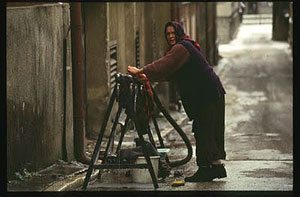 43291 Winter 1994 Laundry washing at the closest working water tap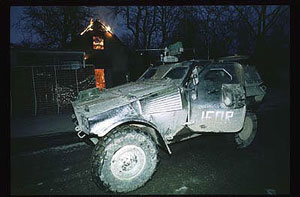 43097 buildings set afire in Grabavica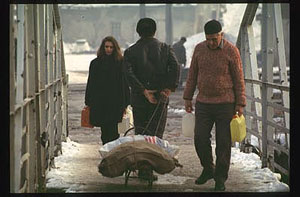 43327 River over Miljacka in Bistrik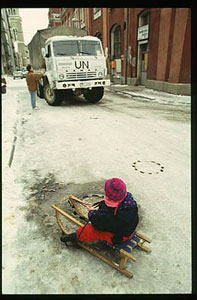 43289 1994, Skenderja district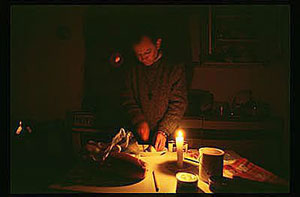 43304 Father Albino Bizzotto, from Padoa (Italy), here in the house he had rented in Winter 1994 (needless to say, no warming, no electricity and ice-cold water). Father Albino, together with his group of volunteers, "Beati i Costruttori di Pace", heralded by a small but willful american-italian young woman, Mrs. Lisa Clark, endured the crazy task of bringing mail inside Sarajevo as well as bringing back to Italy mail written by Sarajevans, to subsequently send it all over the world. You may - or more likely may not - figure out which titanic enterprise was this of bringing tons of letters in and out a city under siege, in the middle of a harshest war...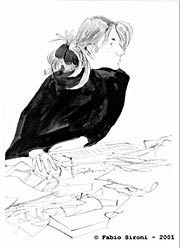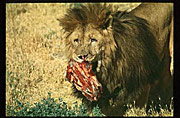 Farewell, good ol' Marjan...
The lone king of Kabul zoo succumbs to his age at 48, after surviving years and years of deprivations and symbolizing to kabulis the spirit of resiliency itself

---
Well.....that's sad news, indeed. To my eyes, Marjan symbolized hope. However, in thinking about that dear old lion's death I choose to believe that when he heard the swoosh of kites flying over Kabul, heard the roars from the football stadium, experienced the renewed sounds of music in the air and heard the click-click of chess pieces being moved around chessboards....well, the old guy knew that there was plenty of hope around and it was okay for him to let go and fly off, amid kite strings, to wherever it is the spirits of animals go.
Peace to you Marjan and peace to Afghanistan.
[Diana Smith, via the Internet]