KOSOVO, LIVING UNDER SIEGE
As I report elsewhere, in July 1998, after entering Kosovo crossing the Albanian border together with a group of fighters from the Kosovo Liberation Army, accompanied by colleagues writers Fausto Biloslavo and Gian Micalessin, I arrived in Unik, at that time the capital of so-called Liberated Territories, that is areas Serb-military free. Unik, who had resisted so far to the Serbian siege, was almost depleted of all but its more determined residents. As often happens, daily life was going on ordinarily, in spite of sporadic shelling and sniping, the lack of electrical supply and telephone lines - both cut-off by serbs- and serious fuel and food shortage. Following, You will see a diary from almost two weeks in Unik, while Serb pressure was progressively growing. Local population was able to resist till 12th of August, when the Serbs military finally came in. I left Unik two weeks before, when residents were 2000, down from previous 10000. The whole population could leave Unik and seek refuge in Albania crossing the border after an enduring march high on the mountains.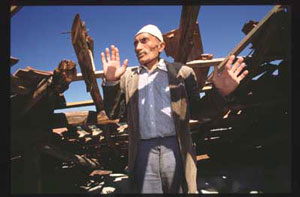 52034 Local elderly shows his house roof, after serbian shelling.
Well, I met this same gentleman in Kukes (Albania), in April 1999, that is 9 months after this picture was taken. After warmest greetings, I could hear from him about the way he had left Kosovo during Exodus of hundred thousand ethnic albanians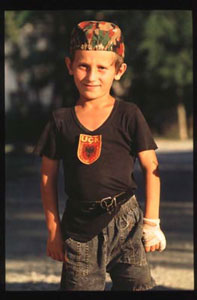 52036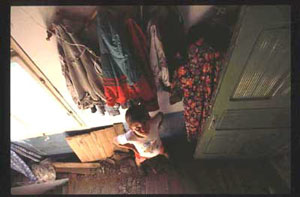 52037 Inside a shelled house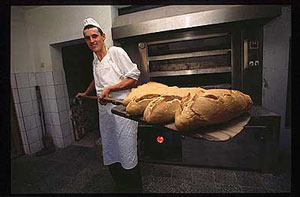 52032 The local bakery, according to the available fuel could bake bread relying electrical generators.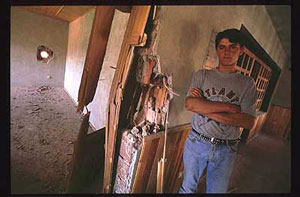 52035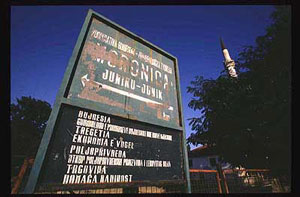 52040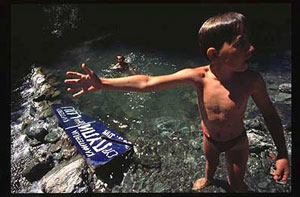 52085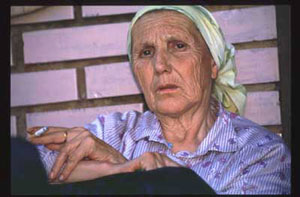 52094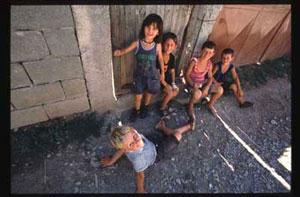 52102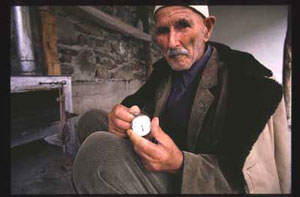 52110 A 104 years old gentleman in Gjocaj, a small village south of Unik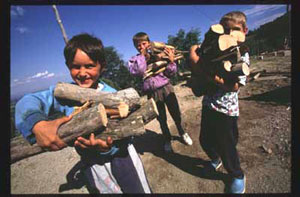 52151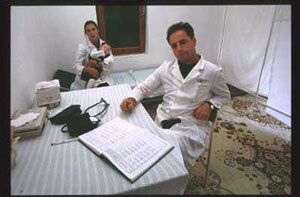 52140 The local medication post, where scores of KLA fighter were treated for wounds suffered while crossing the mountain border, heavily guarded by Serbian Border Police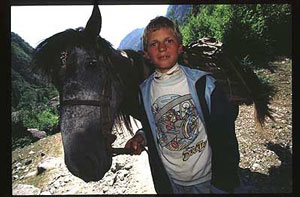 52149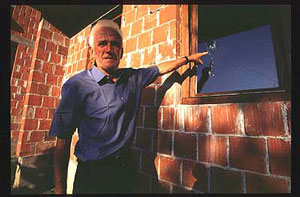 52150 Showing a sniper bullet's hole in the dining-room window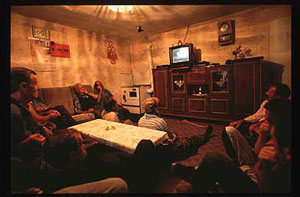 52039 Every night, generators were switched on to provide power to TV sets long enough to watch neighbouring-Albania news. Europe armed intervention was highly expected by ethnic Albanians in kosovo since Spring 1998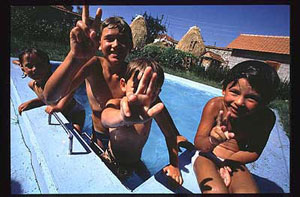 52033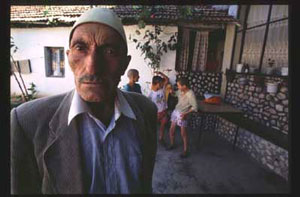 52097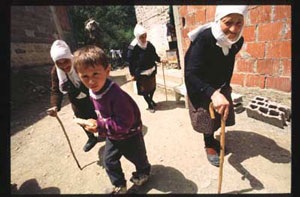 52108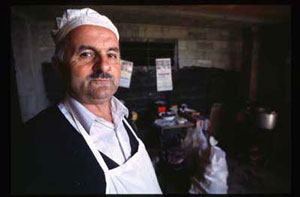 52137 Mr. Reza, the cook of the only restaurant in Gjocaj, which was providing free meals to all KLA fighters (and also to italian journalists...)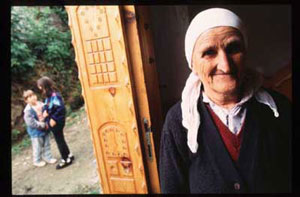 52147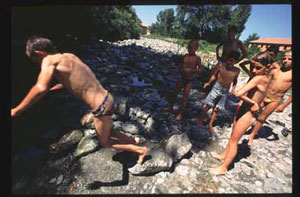 52148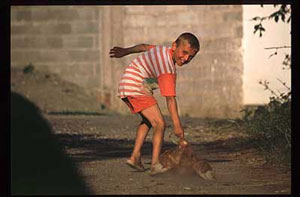 52078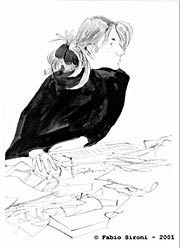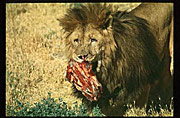 Farewell, good ol' Marjan...
The lone king of Kabul zoo succumbs to his age at 48, after surviving years and years of deprivations and symbolizing to kabulis the spirit of resiliency itself

---
Well.....that's sad news, indeed. To my eyes, Marjan symbolized hope. However, in thinking about that dear old lion's death I choose to believe that when he heard the swoosh of kites flying over Kabul, heard the roars from the football stadium, experienced the renewed sounds of music in the air and heard the click-click of chess pieces being moved around chessboards....well, the old guy knew that there was plenty of hope around and it was okay for him to let go and fly off, amid kite strings, to wherever it is the spirits of animals go.
Peace to you Marjan and peace to Afghanistan.
[Diana Smith, via the Internet]