NEW LIFE FOR AN OLD RAILROAD
In 1934, October 19th, several journalists could withstand the inauguration for a special railroad: in three hours they travelled on train from Massawa to Asmara, Eritrea. 117 kms, from the Red Sea til 2400 mts. above sea level in Asmara. This had rquested italian engineers to build 64 bridges and carve Eritrean mountains with 30 galleries. Bur this railroad was not doomed to stop in Asmara. A few years later, 227 more kilometers were available to the giant iron wheels of the steamers. Keren, Agordat, finally Biscia. This railroad was fully operative til mid seventies, when clashes undergoing since the early sixties betweenn the eritrean liberation army and the ethiopic military finally disrupted and eventually dismantled an increasing amount of rails. Now, a bunch of men, most of them skilled craftsmen or engineers having worked at the same goal during the golden age of this railway, is trying hard to bring those trains and rails back to life. As of April 1999, You could join Ghinda by trains leaving Massawa on a regular basis.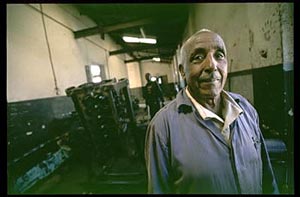 54120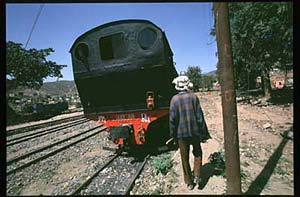 54098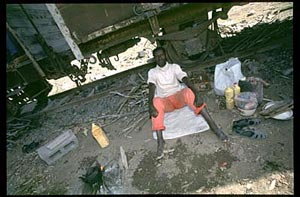 54108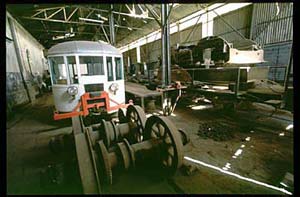 54118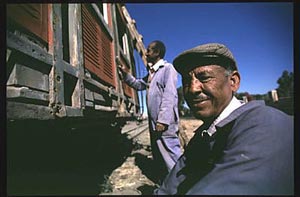 54116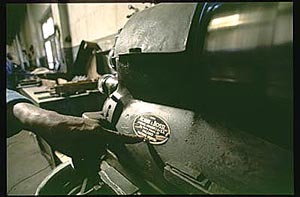 54124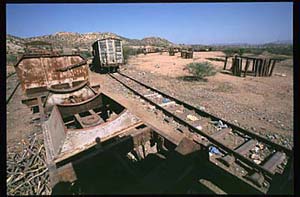 54110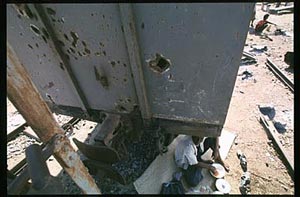 54109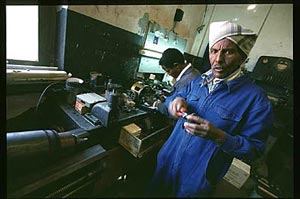 54470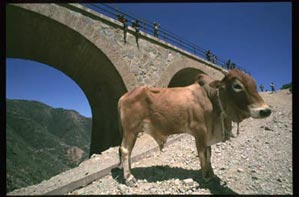 54394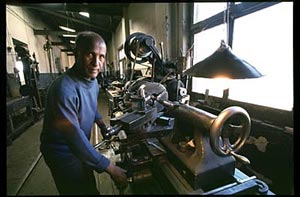 54114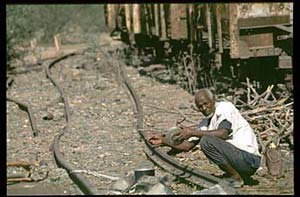 54104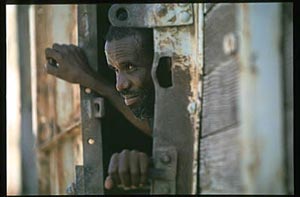 54103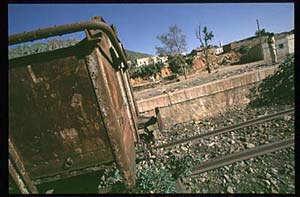 54101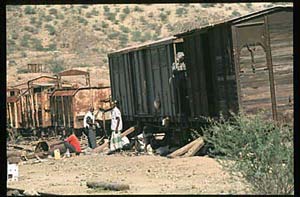 54105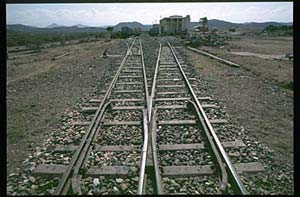 54106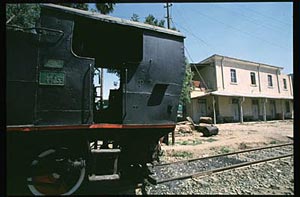 54097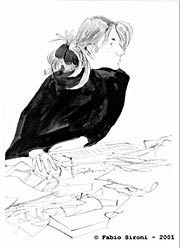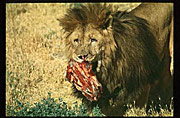 Farewell, good ol' Marjan...
The lone king of Kabul zoo succumbs to his age at 48, after surviving years and years of deprivations and symbolizing to kabulis the spirit of resiliency itself

---
Well.....that's sad news, indeed. To my eyes, Marjan symbolized hope. However, in thinking about that dear old lion's death I choose to believe that when he heard the swoosh of kites flying over Kabul, heard the roars from the football stadium, experienced the renewed sounds of music in the air and heard the click-click of chess pieces being moved around chessboards....well, the old guy knew that there was plenty of hope around and it was okay for him to let go and fly off, amid kite strings, to wherever it is the spirits of animals go.
Peace to you Marjan and peace to Afghanistan.
[Diana Smith, via the Internet]