HELP IN BROWSING THIS SITE

Dear Visitors,
This site consists essentially of a huge collection of picture portfolios from war/conflict areas all over the globe and selected related articles. The following tips are intended to maximize Your profit and amusement while browsing these Postcards From Hell.
Every page bears, at his top and bottom 2 pull-down menus which will allow You to tour the whole site the quick and easy way

1 SUBJECT MENU
From this menu You may access all the single portfolios in this site, listed by subject, i. e.: "The plight of Afghan Women" or "Rwanda, Gitagata Children Prison" or "SLA, Sierra Leone Army".

2 COUNTRY MENU
If You prefer instead to browse by country, this menu will take You to country-specific home pages, where You will find all portfolios coming from that country. If You choose "Afghanistan", i. e., You will join Afghanistan Home Page, with further links to "Afghan Women", "Taleban", "Daily Life in Kabul" etc.

3 COLLECTION MENU
You may also find a pull-down menu like this, which helps You browse the contents of a single country collection, that is, all the portfolios from a specific country. Following, You may see the COLLECTION MENU available in Afghanistan pages.

4 SIMPLE SEARCH
You may run a simple search through a search box available in every page.

or, for complex searches, start from the SEARCH PAGE

On both top and bottom of each page, You will find also these links:
DIRECTORY: A complete list of all (50+) portfolios available
HELP: brings You instantly to this page
HOME: takes You to home page
SITE MAP: provides an overlook of the entire site
COPYRIGHT: all my pictures are copyrighted, please read here before downloading any of them
SEARCH: start here to run complex searches
CONTACT: if You may want to contact me
E-MAIL: send me a message with just one click
STORIES: the index of all ARTICLES available on the site
LINKS: useful links, provided as-is; no endorsing of their opinions or contents
ISSUES: recent issues for my pictures on national and international press
VIDEOS: home page for videos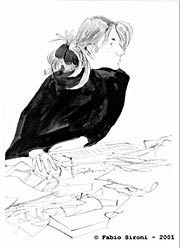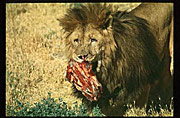 Farewell, good ol' Marjan...
The lone king of Kabul zoo succumbs to his age at 48, after surviving years and years of deprivations and symbolizing to kabulis the spirit of resiliency itself

---
Well.....that's sad news, indeed. To my eyes, Marjan symbolized hope. However, in thinking about that dear old lion's death I choose to believe that when he heard the swoosh of kites flying over Kabul, heard the roars from the football stadium, experienced the renewed sounds of music in the air and heard the click-click of chess pieces being moved around chessboards....well, the old guy knew that there was plenty of hope around and it was okay for him to let go and fly off, amid kite strings, to wherever it is the spirits of animals go.
Peace to you Marjan and peace to Afghanistan.
[Diana Smith, via the Internet]