SIERRA LEONE, DIAMONDS, THE HEART OF THE MATTER [ 1 ]
[ 2 ]
Diamonds have proven since long to be - as from the Graham Green's fiction set up straight in Sierra Leone - "The Heart of The Matter" of a 10+ years long conflict which has already exacted un unbearable price from civilian population. (See Tales of Horror). This picture portfolio is intended to take You around in the South West of the country, wandering between Sewar river's gravel and open-air mines sometimes secured by armed teenagers and heartful miners, relentlessly confident that everyday could be THE day, up to the first stop for gems, in secured diamond dealers' safes in Bo or Kenema...
You may read related articles (in italian) HERE.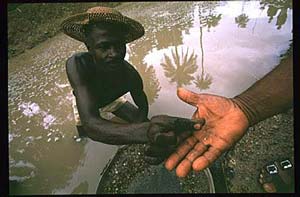 56052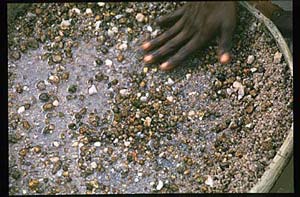 56044 After a thourough washing procedure, this gravel - every single miner's dream and nightmere - is where diamonds should jump up from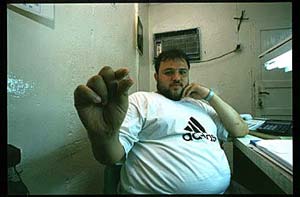 56003 Mr. Rodney Michael, chairman and spokesperson for diamon traders association in Bo, shows us a recently acquired 3 carats stone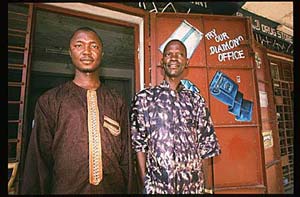 56012 Alusines brothers, diamond traders in Bo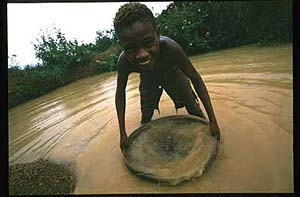 56025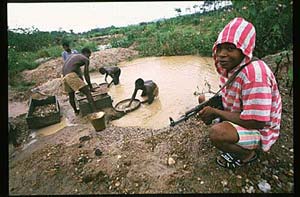 56034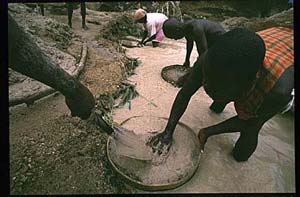 56055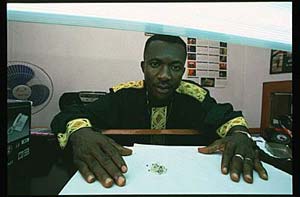 56010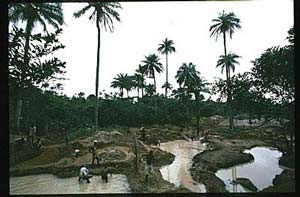 56023 Open air mines along the Sewar river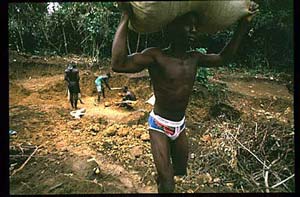 56046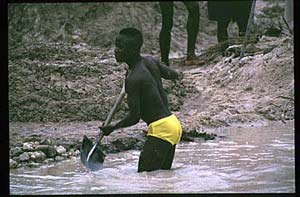 56056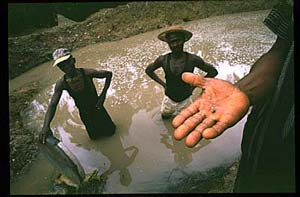 56053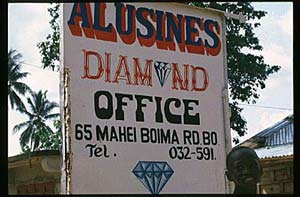 56006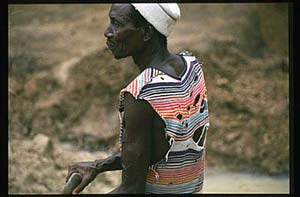 56018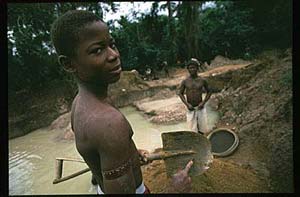 56045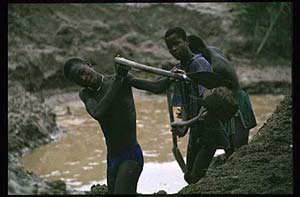 56713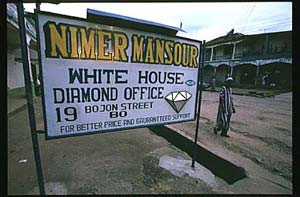 56002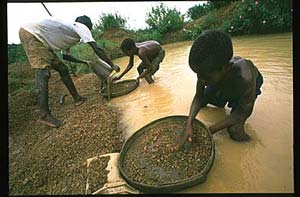 56029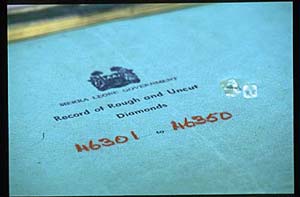 56022 This is the book where certified diamond traders shall register each single purchase. Taxes due to Sierra Leone government equal 4% of the transaction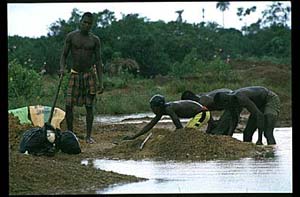 56037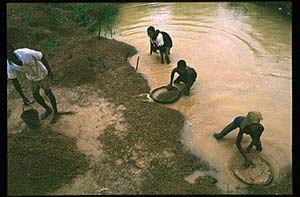 56715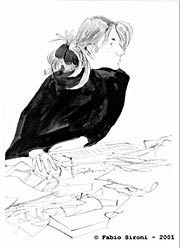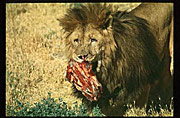 Farewell, good ol' Marjan...
The lone king of Kabul zoo succumbs to his age at 48, after surviving years and years of deprivations and symbolizing to kabulis the spirit of resiliency itself

---
Well.....that's sad news, indeed. To my eyes, Marjan symbolized hope. However, in thinking about that dear old lion's death I choose to believe that when he heard the swoosh of kites flying over Kabul, heard the roars from the football stadium, experienced the renewed sounds of music in the air and heard the click-click of chess pieces being moved around chessboards....well, the old guy knew that there was plenty of hope around and it was okay for him to let go and fly off, amid kite strings, to wherever it is the spirits of animals go.
Peace to you Marjan and peace to Afghanistan.
[Diana Smith, via the Internet]