SIERRA LEONE, DIAMONDS, THE HEART OF THE MATTER [ 1 ] [ 2 ]
Diamonds have proven since long to be - as from the Graham Green's fiction set up straight in Sierra Leone - "The Heart of The Matter" of a 10+ years long conflict which has already exacted un unbearable price from civilian population. (See Tales of Horror). This picture portfolio is intended to take You around in the South West of the country, wandering between Sewar river's gravel and open-air mines sometimes secured by armed teenagers and heartful miners, relentlessly confident that everyday could be THE day, up to the first stop for gems, in secured diamond dealers' safes in Bo or Kenema...
You may read related articles (in italian) HERE.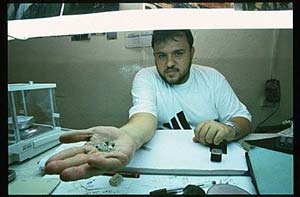 56005 A handful of diamonds in Mr. Rodney Michael's office in Bo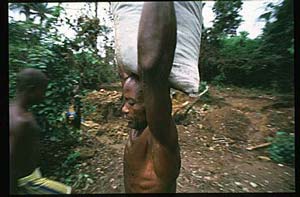 56027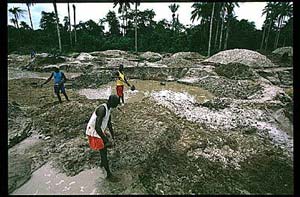 56014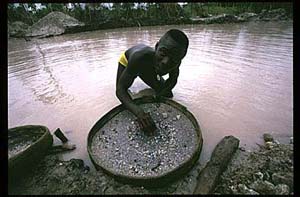 56013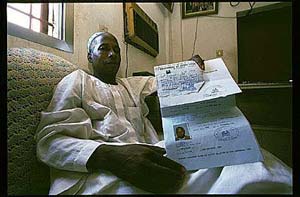 56009 A certified dealer with his trading license, issued by the Ministery for Mines and Natural Resources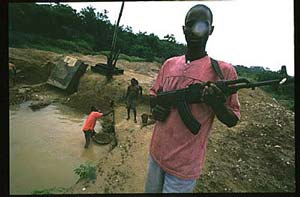 56032


56050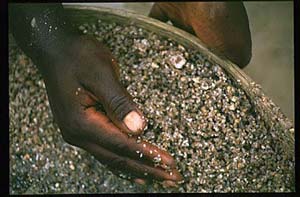 56043 After a thourough washing procedure, this gravel - every single miner's dream and nightmere - is where diamonds should jump up from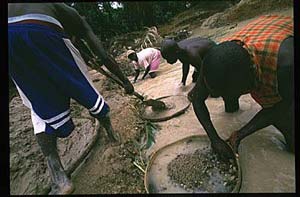 56049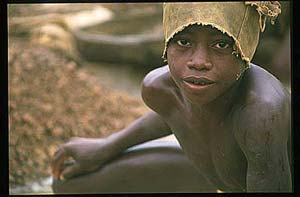 56035 Teenagers are often employed in mining works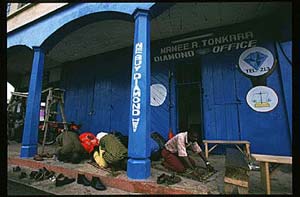 56007 Prayer time for the employees of this diamond trading office in Bo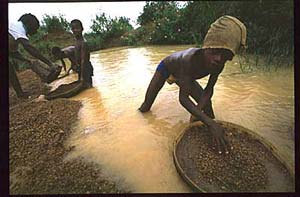 56028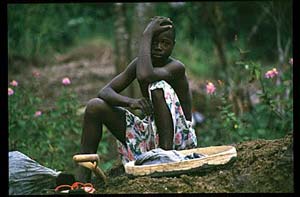 56042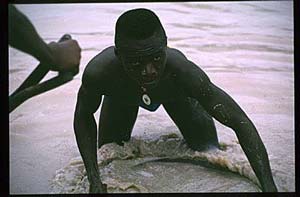 56048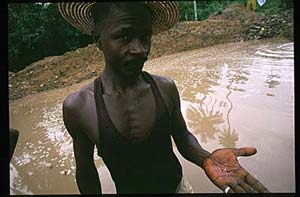 56051 A miner in Badjia Cheefdome shows us a freshly-found gem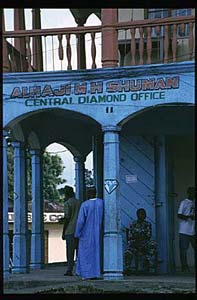 56001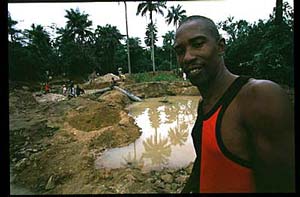 56020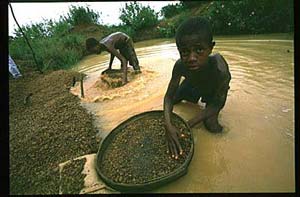 56033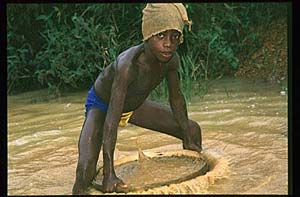 56724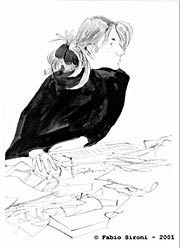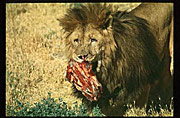 Farewell, good ol' Marjan...
The lone king of Kabul zoo succumbs to his age at 48, after surviving years and years of deprivations and symbolizing to kabulis the spirit of resiliency itself

---
Well.....that's sad news, indeed. To my eyes, Marjan symbolized hope. However, in thinking about that dear old lion's death I choose to believe that when he heard the swoosh of kites flying over Kabul, heard the roars from the football stadium, experienced the renewed sounds of music in the air and heard the click-click of chess pieces being moved around chessboards....well, the old guy knew that there was plenty of hope around and it was okay for him to let go and fly off, amid kite strings, to wherever it is the spirits of animals go.
Peace to you Marjan and peace to Afghanistan.
[Diana Smith, via the Internet]